MAXX12 – Bad Blood (Illuminati)
MAXX12 RAW CD – $10.00
Signed limited edition CD with 8 tracks
- Includes Shipping & Tax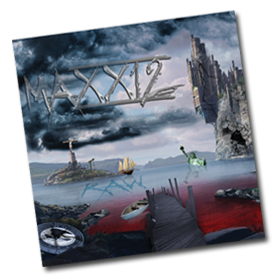 MAXX12 Raw
MAXX12 Raw is being lauded as the NEW hard rock generation's signature sound. The songs are heavily laden with catchy melodies and hard hitting riffs that emblaze themselves upon your memory banks indelibly and permanently! Joining forces with guitar legend Ronnie Montrose acting as Executive Producer, MAXX12 has produced a product which is exciting, RAW and NEW.
*RockWorldMagazine.com
MAXX12 RAW MULTIMEDIA CD – $10.00
- Includes Shipping & Tax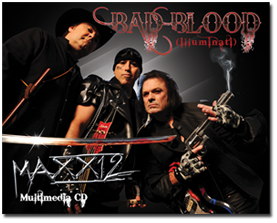 Includes: Bad Blood Video, Photos, Press Releases and more. This is a limited edition CD as this will be used for media purposes only.
Mongoose

Audio clip: Adobe Flash Player (version 9 or above) is required to play this audio clip. Download the latest version here. You also need to have JavaScript enabled in your browser.
Racecar

Audio clip: Adobe Flash Player (version 9 or above) is required to play this audio clip. Download the latest version here. You also need to have JavaScript enabled in your browser.
BROCK ACOUSTIC GUITARS VIDEO
T. Michael Riddle playing "The Mast" off of MAXX12′s new album "RAW"
Executive Producer: Ronnie Montrose
T. Michael Riddle proudly endorses Brock Acoustic Guitars
Handbuilt and crafted by Brock Johnston