From the blackened sand of a fallen land, from a slaughtered people rises hope!
Enter now the metal warriors, defenders of the MAXX12 Nation…
Rooster crows fiercely at dawn's light awakening our sleeping minds…
Mongoose quickly strikes the snake long cold in the grass coming to steal the warmth of our homes…
Samurai slices cleanly, severing the chains of deception that imprison our eternal souls…
Rise now MAXX12, your time has come, your duty calls, your destiny awaits…
FEAR must be conquered and squashed for nature's order to be restored!
THE DAWN OF THE AGE OF ADAPTATION, EMPATHY AND WISDOM AWAITS…

By, Kip Baldwin
Edited by, Ronnie Montrose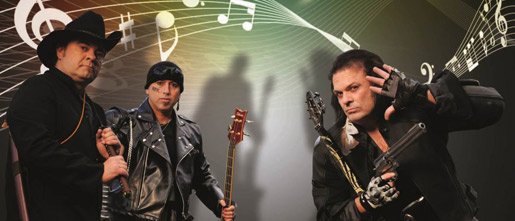 IN A WORLD GONE MAD, THEY CAME TO SET THE RECORD STRAIGHT!
www.valhallaliveson.com